Technology gives us the ability to reach our goals, to complete tasks, and to succeed in ways that otherwise wouldn't be possible. Assistive Technology (AT) is what makes a lot of this possible. Assistive Technology is "any device, software, or equipment that helps people work around challenges so they can learn, communicate, and function better." In education, it has opened doors and broken down barriers so that learning is more accessible for students.
During our ECI 833 class last week, Kalyn, Megan, Leigh, and Jenny highlighted the 3 categories that Assistive Technology can fall into: Low Tech, Mid Tech, and High Tech.
Melissa Finch gives an extensive list of the 3 types of AT in her blog post "Low Tech, Mid Tech and High Tech Assistive Technology" and outlines some of the examples in the photos below.
Low Tech: Equipment or devices that do not have electronic features, can be easier to use, and are usually less expensive. This type of Assistive Technology is frequent in the physical classroom and is often used by teachers in their daily lessons and activities.
Mid Tech: These devices or equipment are harder to come by. They can be battery operated and are usually more complex to use.
High Tech: These devices are digital or electronic, are usually the most expensive, and can be the most complex type of Assistive Technology. This type of Assistive Technology is used most often in an online classroom environment.
As I reflected on the different types of Assistive Technology, it got me thinking about the difference between the physical classroom and an online classroom environment. Both types of learning experiences require Assistive Technology in order for students to succeed. There are AT tools that can be used in both types of classrooms, but over the past couple months, I have seen how specific tools can benefit teachers and students during their online learning experience.
Reading Rockets calls attention to 5 categories that AT can help with. I have decided to round up some of my favourite Assistive Technology tools that can be used by both students and teachers within these categories. By no means is this an exhaustive list, but rather a starting point.
Listening
Google Meet Closed Captioning
Google Meet has a feature that captures what the speaker is saying by typing it on the screen. This allows teachers and students to read what is being said, which can remove a barrier if someone struggles with hearing. All you have to do is click the Closed Caption button.
Math
EquatIO
I have mentioned this math tool before in a previous blog post about Google Chrome Extensions. This is an Assistive Tech tool because it has a calculator built into the extension. It also has a "Screenshot Reader" that allows you to select an equation and then it reads it out loud for the user. It creates an accessible math experience for both teachers and students.
Organization and Memory
Evernote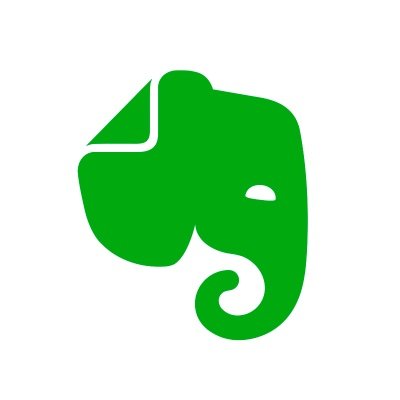 This has been one of my favourite tools lately! I recently transitioned into a new position at work, which required a lot of learning and taking notes. Instead of writing my notes out, I kept everything organized with Evernote. It allows you to keep your notes in "Notebooks", which are like categories. Within each note, you can add text, links, charts, sketches, photos, attachments, and even Google Drive documents. You have the ability to copy templates of calendars or schedules, and you can even share your note with others. This is a great Assistive Technology tool to help remember important notes and stay organized.
Reading & Writing
Google Read & Write
This is a dynamic Assistive Technology tool that can assist students and teachers in many areas. With its tools like "Text to Speech," "Talking Dictionary," and "Screenshot Reader," it can drastically assist students with their reading activities and assignments. It assists in the area of writing with the "Word Prediction," and "Speech Input" tools as well.
There are so many possibilities with this tool. If you are interested in using it but don't know where to start, this "Read & Write for Google Chrome Quick Reference Guide" describes each tool in detail.
Areas to Consider
Before implementing each and every Assistive Technology tool possible, it's important to recognize what's needed, especially if you are teaching in an online learning environment. It's not as simple or straightforward in an online classroom.
It takes a lot of communication with the child and family to find out what they need at home in order for them to access their learning. The number one priority is making sure they have access to technology and the internet so that other online tools can be accessed and implemented. Above all, building relationships with the child and family before embarking on the learning journey is what's needed first and foremost.
Technology not only gives us the ability to assist our students, but also empower them. It's crucial that we strive to get the right technology tools into the hands of our students so that they can learn and succeed in whatever learning environment they are in.
-Amanda